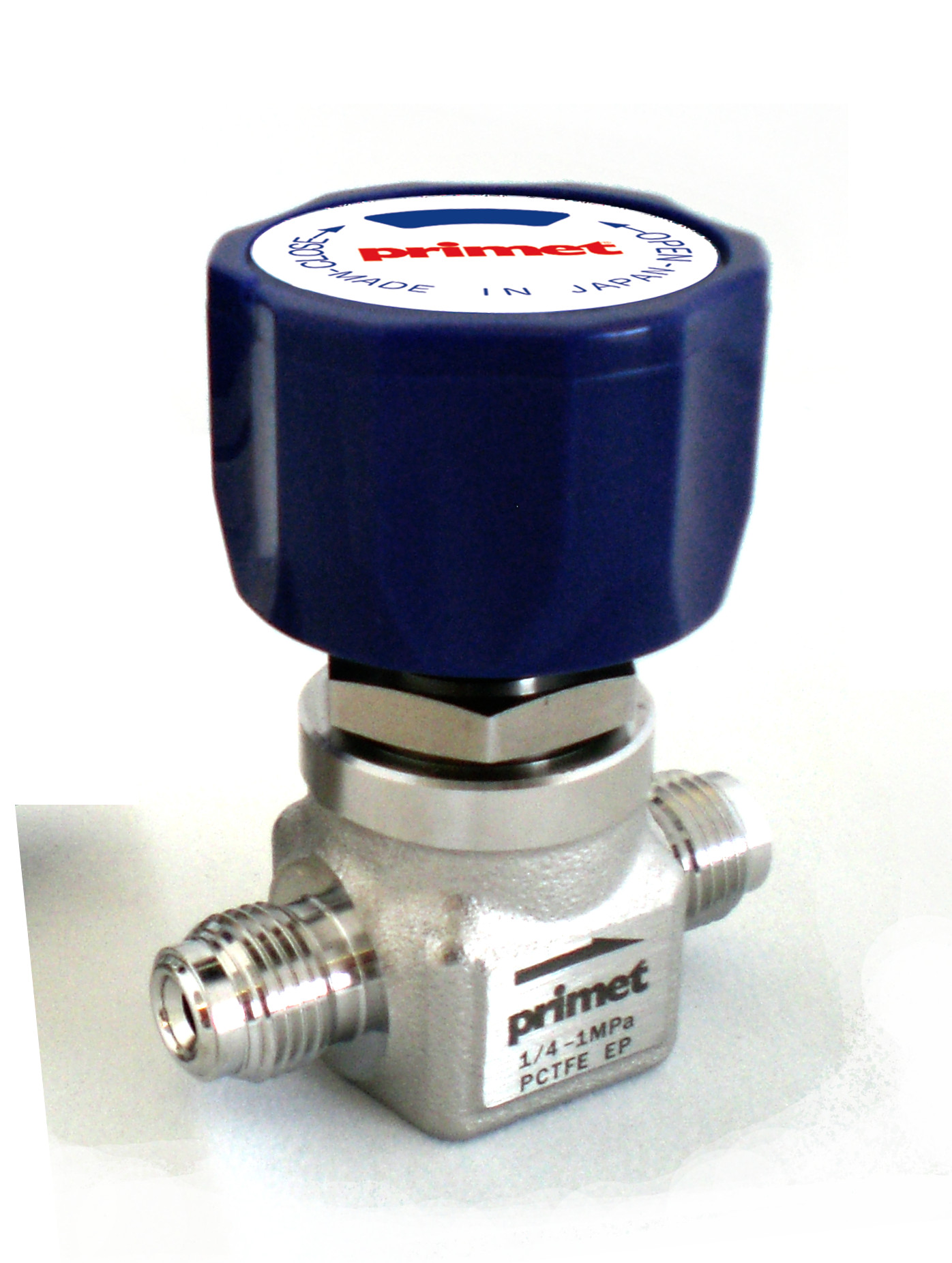 Diaphragm valve | LPDV Series(Handle Type)
LPDV series stands as the hook up type of Primet diaphragm valves.
It has forged body made of SUS316L (single melt) and is compatible with various types of fitting (metal seal and double ferrule).
Specification
Size
1/4"
3/8"
1/2"
Cv value
0.27
0.65
Max.Operating Pressure
1.0MPa(G)
Operating Temp. Range
-10~80℃
External Leakage
Inboard
≦3×10-12 Pa・m3 /sec Helium
Across Seat
≦3×10-10 Pa・m3 /sec Helium
Material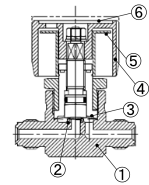 Part name
Material
①Body
SUS316L
②Seat
PCTFE
③Diaphragm
Ni-Co Alloy
④Handle Handle
Nylon
Aluminum Alloy
⑤Position Indicator
Nylon
Handle Cover
Nylon
※Specification are subjected to change without prior notice.