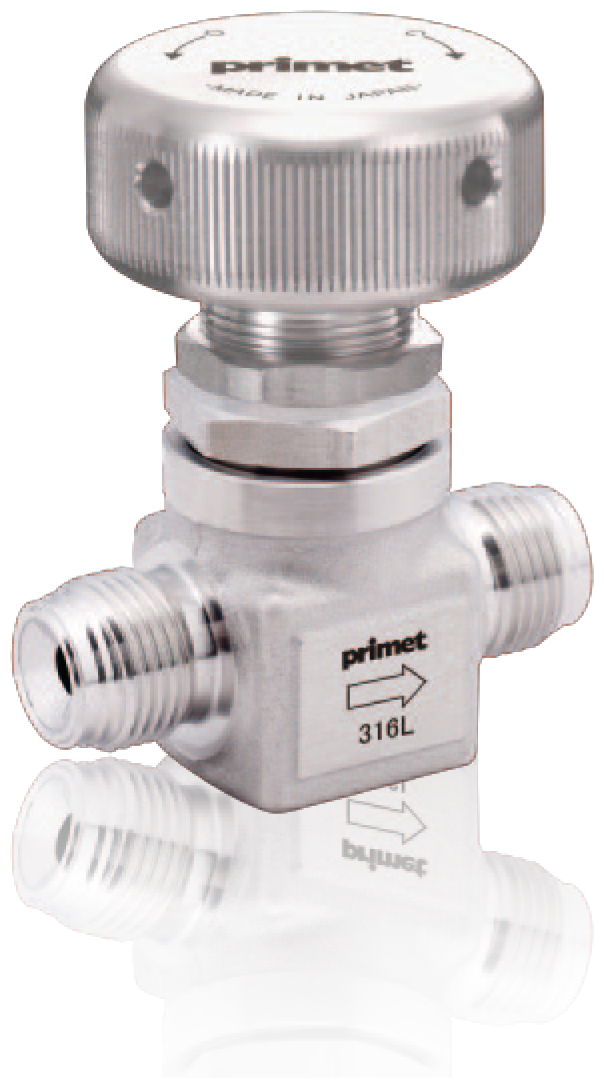 Diaphragm valve | PMTDV2 Series(Handle Type)
PMTDV2 series uses double melt material for the body to enhance cleanness as well as anticorrosion proterty and most suitable for high-temperature because the portions to make contact with the gas are all made of metal.
It has forged body made of SUS316L (double melt) and is compatible with various types of fitting (metal seal and butt weld).
Specification
Size
3/8"
1/2"
Cv value
0.7
Max.Operating Pressure
1.0MPa(G)
Operating Temp. Range
-10~250℃
External Leakage
Inboard
≦3×10-12 Pa・m3 /sec Helium
Across Seat
≦2×10-8 Pa・m3 /sec Helium
※Specification are subjected to change without prior notice.